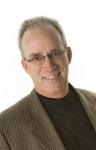 Frequent Forum Member
REIN Member
We now have most of the 101 Course uploaded onto our website. This audo/video recording is just like what you see and hear at the Live Training Workshops.

You can start and stop when you like and the recordings are separated by chapter. You can download and save them for later use, or `run` them right from our site.

Go to www.remacanada.ca and click on the Learning Tools
link.