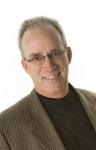 Frequent Forum Member
REIN Member
Here are the answers to some typical REMA software Frequently Asked Questions. Trust they`ll help get you going!

1. Screen/Window sizing-With so many different sizes and size formats in use today you may find a window opens on your screen partially off-screen. Press F6 to centre any screen at any time.2. When I try to add a Reminder in Property Revenue nothing happens.
-Double-click on a revenue item in the grid at the bottom or highlight the entry in the grid and click Edit so it appears in the top part of the screen - then click on Create Reminder.

3. I am having some difficulty with some of the Vendor pull-down menus when entering in new people or institutions, etc. Once I enter the new Vendor and then when we go back to the pull-down menu to select the new entry, it isn`t there.
-It will be there if you exit the screen you are in and then immediately go back into it again (the system has to load the new Table info).
-We can automate that if you tell us what screen you were in when it happened. We have to fix each one separately so we need to know the screens not immediately loading the new Vendor entries.

4. In the maintenance tab when it asks if I would like to set up a maintenance record and I say no, when I exit it takes me to the screen anyway. Is this a glitch or are you strongly suggesting I input a maintenance record??
-If you check the checkbox in the Property Details screen then the Maintenance Tab will not be loaded with the Maintenance Operations in the Grid. But the Maintenance Tab itself will always be there in every Property.
-If you later change your mind and want to track Maintenance for the Property you will be able to do so.

5. Deposit on Purchase- In the expense category where it lists "Deposit on Purchase", should that include the 25% down payment or just the initial deposit?
-It was meant just for the deposit.
-Remember that the program is fully customizable. You can add, change and delete any of the Tables to suit your preferences.

6. Whenever I input all of my info on the Sample User database, even though it tells me everything is backed up I cannot find it again after I log off. My Preferences also need to be reset every time I log on. What am I doing wrong?
-You must exit the program via File/Exit to save your entered data.
-In the My Preferences section you must go to the next screen via the `Next` button to save your entered data, and then choose `Save and Exit` on the last screen (Key Reminder Dates) in order for everything to be saved. This is true whenever you are in a multiple screen section.

7. Whenever I try to open the My Portfolio database it immediately goes to Property Reminder Schedule and then does not let me go any further.
-Press exit to exit the the Reminder screen and REMA will take you to the main program screen.
-If you want to work with the Reiminder Maintenance you are in you can click on `View` to view a PDF of the Report and then from there you can print or email the Report.

8. Once a report is entered how do I print it?-Go to Portfolio Reports, choose your Report and the Filters and choose Run Report. That will open a PDF of the report, from where you can print or email it (from the PDF Reader commands in the toolbar at the top).

9. On cash flow and various reports you use the term "expenses" but include mortgage payments which are a blend of interest expense and principle repayment. I personally prefer the two components to be shown separately, interest expense, subtotal, and principle repayment to make it easier to reconcile to tax filings.

-This was deliberate, as the financial aspect of REMA is a forward looking tool that predicts Cashflow and not one that records the past income and expense items. It is not intended to replace your Accounting program or records (check out the Disclaimer subject in the Help file on that subject).

-We may look at creating some export features later on that would permit you to export the predicted cashflow as your `budget` in Quickbooks or other accounting software, and maybe to export Purchase Reporting financial data.Remember that you can always use the mortgage amortization schedule to help you regarding the split of interest and principle. We use this for our year-end mortgage balance calculations required by our Tax Accountants.10. I have successfully installed the software. There is a lot to see and learn. Is there a course guide or manual that will make it easier for beginners to set up? I`d like to use the tool but will require backup support.
-You will find lots of good information in the Help File/User Guide within REMA, and also on the REMA forum discussion board on the new www.myreinspace.com website hosted by REIN. And of course you can always email us with your questions at helpdesk@remacanada.ca

11. Please advise what to use for licence key when registering to use your program?
-You won`t need one until after January 15, 2008. Currently when you leave that blank you will get a pop-up reading "Evaluation License only" .

12. Adding a Reminder to a Revenue item in a Property
Question: In Quick Revenue data entry screen I click on `Add a Reminder`. Nothing happens. I tried clicking on a revenue line first but still clicking on add a reminder does not bring up any new screen.
Answer: You have to double-click on the Revenue item so it`s data is brought up into the fields above the grid. Then you can create your Reminder.

13. Setting a new Zoning Code
Question: I`ve just downloaded REMA and am trying to input information. Unfortunately, I can`t do anything because I am unable to create and/or select a zoning code and it is a mandatory field. Please help.
Answer: There are 2 ways you can set a new Zoning Code-
A) In the Property Details `Key Property Data` window you are in when entering a new Property:
-Click the New button beside the Zoning field
-The City Zoning Codes Table will open
-Select the City you want to create a Zoning Code for.
-If the City does not already exist in the drop down menu, you will first have to go to the City Names Table and set up the new City.
-Enter the Zoning description and you`re done. Now go back to the Property and your new selection will be there.

B) You can also do the when you are not in the Property as follows:
-Go to the Maintain Tables button on the main toolbar, and select City Zoning Codes
-Select the City you want to create a Zoning Code for.
-If the City does not already exist in the drop down menu, you will first have to go to the City Names Table and set up the new City.
-Enter the Zoning description and you`re done. Now go back to the Property and your new selection will be there.

14. How are Acquisition Costs treated in Reports?
Acquisition Costs are treated as Capital Invested in Reports.
If any such items are in your Revenue/Expense Codes that you do not want to treat as Acquisition/Capital items, just go to Maintain Tables, select Revenue/Expense Codes, then choose the item, double-click on it and change it from an Acquisition item to an Expense item and click on Save Entry.

15. Can I use REMA for Book-keeping purposes?

REMA is NOT designed to do your book-keeping" (refer to the Disclaimer in the Help File/User Guide)

REMA is not designed for book-keeping purposes, but is designed to predict your monthly cashflow and cash position. You should enter your Properties in My Portfolio and then enter your income and expenses there, as I did in the demonstration.

16. What is G & A?
G&A is short for General & Administrative (aka Overhead). This is where you can enter any non-Property related income and also your Overhead expenses. These will then be included below your Portfolio Cashflow in the Cashflow Summary Report, located in Portfolio Reports.

17. Why do we have to enter Bank and Bank Account information?
REMA requires a bank and an account # wherever those fields are shown (Property data, Mortgage info and Tenant data). This information is used so that you can actually predict you bank balances by Bank and Account. This can be very important for Investors who have multiple JV`s with different bank accounts for each. REMA will know by your entries to which Bank Account each of your Income and Expense items are to be recorded.

18. Fiscal Year vs Calendar Year - What is my Current Year to set in Preferences?
Question- I operate with a Fiscal Year that is not the Calendar Year, and I find that it is a little confusing to enter the next year instead of the calendar year that we are in. Is that standard reporting practice that if the fiscal year is different than the calendar year that you refer to the fiscal year by the end month`s year rather than the first month`s year?


Answer

- Standard Accounting practice is to describe the `fiscal year` as the year in which it ends, in part because CRA (aka Revenue Canada) defines that as the tax year.

19. French language keyboard setting compatibility


If you have set your keyboard to the French language you will not be able to make Mortgage entries, as the keyboard uses commas in place of periods. You must have your keyboard set to English for this to work. We will look into French language compatibility later on.