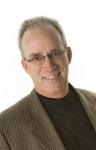 Frequent Forum Member
REIN Member
1. First REMA[sup]tm must know a little about you, so enter your License Info, found in Toolkit. Complete that and you`re in. Of course, you will have already done this on your first time opening REMA[sup]tm
2. Choose your database

· Each time you open REMA[sup]tm[/sup] you will select which database to enter – `My Portfolio` or `Sample User`.

· After you have read at least the Program Summary of this Guide, select Sample User and take a tour of REMA`s sample Investor`s Portfolio.

3. Reminders


· If any of the Reminder types are selected to be active in My Preferences of the current database then those will be the first screens you will see every time you open REMAtm[/sup].

· We have turned them off but you can turn on any of them, by category, by clicking on My Preferences once you are in REMAtm
[/sup]
4. You can choose at any time to use either the

Quik-Link Manager screen

or the Main Program screen
as your base screen
pan style="font-family:Calibri">· Quik-Link Manager provides you the choice of what type of work you want to do in your current REMA[sup]tm session.
· The Main Program screen permits you to navigate to any Module and to be in more than one Module simultaneously.
· You can switch to the Quik-Link Manager screen via the menu item in Toolkit.
· In the My Preferences Module in the System Preferences window you can choose which screen to first see when you open REMA[sup]tm
5. You can navigate your way around REMA[sup]tm[/sup] by selecting `File` and then choosing from the drop-down menu, or you can go to those same items via the shortcut buttons (icons) on the main toolbar. Click on the `arrow` at the right of the button for the section you want to enter.
6. In the Toolkit menu you will find several tools you will use within REMAtm[/sup] , such as a Mortgage Calculator (complete with Amortization Schedule), Links to Helpful Websites, etc.
7. Preferences:
· You should first set up some basic defaults in the `System Preferences` screen, things like the current year, your fiscal year, your assumed annual property appreciation percentage, etc. These settings will become your defaults used by REMAtm[/sup]oma"> each time you create a new property.
· Next you will set some advance warning periods (days, weeks, months) in the `Key Reminder Dates` screen. These are how far in advance you want to be reminded about something that is upcoming - things like mortgage renewals, lease renewals, insurance renewals, unique reminders that you set in REMA[sup]tm, etc. 8. You should then go through all the Tables of information already pre-loaded for you. This is found in the `Maintain Tables` menu.
· These are things that you will choose from when entering a new property in REMA[sup]tm - things like lists of Cities & Provinces or States that you may buy properties in, or descriptions of Property Types, Maintenance Operations, your Vendors/suppliers, Revenue and Expense item descriptions, etc, etc.
· This means you don`t have to type this information in every time it is required, instead you will choose which one to use from a drop-down menu in the data field you are in at the time.
· You can delete, change or add new items to all of these Tables as you use REMAtm[/sup]. It is probably best to first review our Sample User database first though, so you are familiar with how things work together first.
· The Table Listings button will generate a list (report) of each of the above Tables. You can view on screen, make a pdf, or print any of the listings for your information, and even email them as pdf files.
8. You may want to print some sections of this Guide for easy referral when first using REMAtm[/sup]