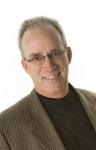 Frequent Forum Member
REIN Member
Here are a couple of common issues we have received a few inquiries on:
Question: "I am trying to login to www.remacanada.ca but my Username/Password/Email address is not recognized by your website."



Answer: I checked our database and there is no record there containing your first name, last name, or your email address. I think you may be confusing your myreinspace registration/login with the separate one required on our REMA website. So I suggest you now go to www.remacanada.ca, click on the 'Downloads' link and register. You will receive an automated confirmation email right away, and you must click on the link contained in that email in order to activate your account. Then go on back in to www.remacanada.ca and download away!


Question: "I registered on your website but cannot login".

Answer
: When you register you will immediately receive an automated activation/confirmation email. You must click on the link in that email to activate your registration. This is done to ensure it was actually you who registered and that the email address you provided is correct. Sometimes this avtivation email can get `trapped` in your spam folder, so check there first.
If these do not resolve a login problem for you just email us at
helpdesk@remacanada.ca
and we`ll get you up and running right away.