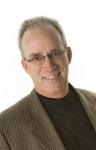 Frequent Forum Member
REIN Member
You can Subscribe to REMA online at
this REIN webpage link
. Once you have received your License Key from us (within 1-2 business days of your application being received by REIN) you will be able to use REMA.
To download REMA go to www.remacanada.ca and click on the Downloads link at the right-most `tab` of our home page.
If you are already registered on our REMA website then just enter your Username and Password and then go to the Downloads page.

If it is your first time downloading REMA, click on `Register`. Complete the form and our automated system will immediately email you a confirmation link and a temporary password. Click on that link and then go to the Downloads page at www.remacanada.ca where you will login
and download REMA.
While you are waiting for your License Key you can get a head start on things by downloading and installing REMA. Even if you already have a version of REMA from a current or previous trial period installation you should still do this to ensure you will have the current version of REMA on your PC.
1) Go to
www.remacanada.ca
2) Find on the right side of the home page the `Member Login` area User Name and password
3) If you have not previously registered do the following, if you have registered then skip to step #4:
a) Click on `Register` underneath the password box
b) Complete the information and click on `Submit`
c) You will be sent an email to the email address you put in the registration details. This email has a temporary password for you to use.
d) Go back to the login page and enter the username you chose and your temporary password and then click `Submit`
4)t-family:Verdana"> If you have previously registered then just login
5) Click on `Downloads` and you will be taken to the download page6) Download the REMA program file. When asked to choose `Run` or `Save`, you can choose `Run` to download and install right away, or choose `Save` to save the downloaded file anywhere you prefer so that you can perform the installation later on if you like.
7) Rema will download and install on your computer in a couple of minutes, requiring you to make a few easy selections and to answer `yes` or `OK` a few times.
8) You can have the installer create a desktop icon when prompted. You can also have it place a shortcut in the Taskbar (our preferred location).
9) Once your License Key arrives you will be able to enter it and begin to use REMA. It will arrive with instructions on entering it into REMA.

You can restore the Sample User data file to its current original state if you have made changes to it (it is a fully functioning database) by downloading it.

Every time you launch REMA the Auto-Update feature
will automatically check your version against the one on our site, and if yours is older it will automatically update you to the current version (you will need to click on `yes` to allow it when the pop-up appears- and of course you need to be online for this to work).
If you have any questions on this just send us an email to
helpdesk@remacanada.ca