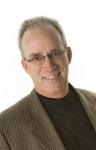 Frequent Forum Member
REIN Member
We built you a neat little maintenance utility to allow you an un-filtered view and control over your Income & Expense entries in your properties. It allows you, by Property, to view and to manage all the Income entries and all the Expense entries for all years on one screen.



Here's how to use it:

Go to Toolkit and click on 'Income/Expense Data Maintenance'

Choose the property you want to review.

Select at the top right whether you want to review Income or Expense items. You will see the data below in a grid, with all the years of data in that property in one view.

You can then enter new items, modify existing ones or delete any of the entries already there.