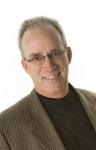 Frequent Forum Member
REIN Member
The Mortgage Cashflow Worksheets are a very comprehensive set of reports that you will find invaluable in your business. These worksheets contain all the key figures and ratios for your properties, based on rent offset and DCR calculations for each the major lenders. Now you can see how the Lenders view the financial performance of each of your properties and of your entire portfolio!

And it is a great toll to help you and your Mortgage Broker decide which Lender would be best as Lender for each of your properties.


Enjoy this great new tool, thanks to The Canadian Mortgage Team!