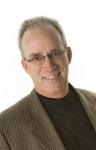 Frequent Forum Member
REIN Member
We are hearing from many REMA Users who are utilizing the REIN Property Analyzer contained in REMA to help with purchase decisions. We have focussed much of our improvements on this module of the program during late 2007 and are receiving some great feedback on it.
You can even just run the numbers to find out how the prospective property will perform before you decide whether to complete the Gold Mine Scorecard and the Due Diligence Checklist (also contained in the REMA Analyzer). This can generally be done in less than 10 minutes, and often in under 5 minutes.
If you have any questions on the Analyzer please send us an email to
helpdesk@remacanada.ca
Looking forward to hearing more on how this analysis tool is working for you.
Garth & Brian