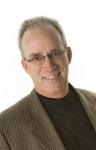 Frequent Forum Member
REIN Member
In the spirit of `the knee-bone is connected to the leg-bone`let`s take a look athow REMA[sup]tm is designed

License Info· First REMA[sup]tm must know a little about you (see Licence Info

in the Toolkit

menu button). So, on your first time opening REMAtm[/sup] the program will require you to provide some basic information here. Once you`ve completed this you`re in.


Sample User




· After having read this section (and those above and below) we suggest that you then proceed by touring through the Sample User portfolio. You will be able to see a fictitious User`s data and make sense of how it all comes together.

· Select the Sample User database and from there you can roam around REMAtm[/sup]onto--> within our fictitious Investor`s Portfolio of Properties. · You can do that while still in this Help file so you can have a look at what we describe as you read on.

Reminders
· If any of the Reminders are selected to be active in Preferences of the database chosen those will be the first screens you will see every time you open REMA[sup]tm. We have turned them all on in the Sample User (and you can turn them off if you like, by category, by clicking on the 'Preferences' button once you are in the Program.
· The Sample User is a fully functioning database. Feel free to change or add or delete anything you like to see the impact on the Reports. You can always later go to our website and re-download the original Sample User database and re-install it.
All these items below are covered in more detail in other sections of this User Guide & Help file, but this summary should give you enough information to find your way around REMA[sup]tm[/sup].
Choosing the Window to work from

· You can choose to work within REMAtm[/sup]:Tahoma">[sup] either from the

Main Program Window or the Quik-Link Manager Window. [/font]· You can set REMA[sup]tm[/sup] to open in either Window via a setting in My Preferences.

· Switch from Main Screen to Quik-Link Window via the Toolkit

button.
· Main REMA Window

· If the REMAtm[/sup] main screen is wider than your computer`s screen displays and you cannot see the final on or two buttons on the far right of the Toolbar

you may have to re-set your icon size to 'normal'. · To check this right-click on the desktop and go to Properties, then to the Settings tab, then to the Advanced button on the bottom-right of the Screen, then change your dpi Setting to 'Normal Size (96 dpi)' and then click 'OK'.· You can also increase the screen resolution on your monitor to resolve this viewing issue


· Commonly used buttons are in the toolbar at the top of this main screen


· The Main Program Window permits you to navigate to any Module and to be in more than one Module simultaneously, ie. be in a Property and also in a Table at the same time.
· You can navigate your way around REMA`s Modules by selecting File and then choosing from the drop-down menuOR· You can go to those same items via the shortcut buttons on the main screen toolbar.· Click on the button itself when no down-arrow is present on the left side of the button.· Click on the down-arrow on the right side of the button when present.· Quik-Link Manager Window
· This is a simple Window providing a button to each of the major Modules· When you exit a Module from Quik-Link Manager you will be returned to it


Getting Around in REMA


· Window sizing & positioning- Many Windows will open the first time to a size and/or position not of your preference or perhaps not suited to your monitor`s size. · You should re-size and position the Windows to suit your monitor and your personal preference.· They will from then on `remember` their new size and location next time, even in future sessions of REMA[sup]tm[/sup].
· ntc-->Exiting REMA[sup]tm[sup] You can exit your current session of REMA[sup]tm by clicking the top- right red `X` of the REMA[sup]tm[/sup] main Screen, or by selecting File, then Exit.· Entering the REMAtm[/sup] [/sup] Windows with Tabs at the top- Use the mouse to place the curser on the Tab at the top of the Screen you want to enter.
· Each Window will have unique & common buttons such as Previous, Cancel, Next, Exit, Save, Save & Exit, Add, New, Edit, etc. These are each uniquely coloured and consistently positioned to make it easy to navigate REMAtm[/sup].
· Using keyboard shortcuts- · Simultaneously press the Alt key and the

underlined letter

of the name of the command button you want to execute, or use the mouse to place the curser on the Button and left click it once.-/fonto-->· ie. most of the Buttons in REMA[sup]tm[/sup] have a letter underlined in their description, and that`s the one to press along with the Alt key.· Once you get used to the keyboard shortcuts method you will find things take much less time.· Use the Tab key to move from field to field (instead of using the mouse).o Pressing the Tab key and the Shift key simultaneously will reverse direction· Use the Space Bar to select a Checkbox (you can check or or-check the checkbox with the Space Bar).· Use the arrow key to navigate between Radio Buttons when presented a choice of more than one Radio Button to select.·When in a drop-down menu press the first letter of the word you are seeking and the first word beginning with that letter will appear. Then just scroll down to the one you want.· Tooltips- A Tooltip is an explanation of the field and/or what it is used for. You can see them by hovering your cursor over a data field.
· Screentips- These are tips you will find visible on many Screens explaining the Screen you are in and/or the operation you are doing.
· Sophisticated Investor Tips- Are tips from Investors like you, to be found soon in the Checklists of:· font-family:Tahoma">Tenant Move-ins· Tenant Move-outs· Property Purchases· Property Sales· We intend these to be more along the line of advice for Investors, much as we often give to one another based on our own experiences or those of others, and much as REIN brings to us as members.· Tab Key navigation- · REMA[sup]tm is designed for you to navigate through the 'fields' in the screens & Screens via the

tab key

on your keyboard. · This ensures that the calculated amounts and dates in fields are updated as you tab from field to field· Many fields are auto-populated with dates or amounts from calculations running in the background, based on preferences you set up earlier or on choices you made in the current or previous Windows.
· Date fields- · The date fields in REMAtm[/sup] will automatically adapt to the format you have set in Screens on your computer (ie. mm/dd/yy or dd/mm/yy etc).-family:Tahoma">2. Move from day, to month, to year via the right or left Arrow Key on your keyboard. To set the year just enter 8 for 2008 and then tab out of the field. This very fast once you get the hang of it.· We have deliberately used the year 1901 as the default date for data fields requiring manual date entry because you can`t but notice that it is a date not automatically set from Preferences or driven by other dates you have entered.· Mapped Keys-· F1- opens Help & User Guide· F6- centers the Current Window on your monitor

File Menu -

contains access to all the features of REMA[sup]tm[/sup]. These are also found via the icons on the toolbar


Help

In the Help menu you will find:


· Feedback - allows you to send us information, suggestions, problems etc


· About - describes the version etc, and includes a button to `System Info` and one to the User License (EULA)


· Help File & User Guide - the document you are in right now


· Links to Helpful Websites - loads of great information at your finger-tips· Readme Update file - Check what has been added, by version numberToolkitIn the Toolkit menu you will find several tools you will use within REMA[sup]tm· License Info- information REMAtm[/sup] needs to set you up as a User
· Calculator - a basic math calculator
· Mortgage Calculator - complete with Amortization Schedule
· Units Conversion Utility - Convert Imperial to Metric and vice versa
· Non-Property Documents - Create links to your Files & Photos
· Backup your database fie
· Compact your database file"font-family:Tahoma">· Switch between the Sample User and your own database `My Portfolio`· Switch between Quik-Link Manager and the main program screen- let`s you work within REMA[sup]tm from a simple Screen with Buttons to the major REMAtm[/sup] Modules
· Links to Helpful Websites - check these out, and please send us your suggestions for more of these and about any broken links
· Zip My Portfolio & email to RemaSoft - Send us your data file if you need help with something




Data entry

-


· Red labelled Data Fields

are required fields

.


· Blue labelled Data Fields

contain information used in Reports

.


· Black labelled fields

are used for information only

.


· 0-->Purple Data Fields are for Income and Expense items that will be auto-loaded into the appropriate Income or Expense grid. You can be as detailed as you like in terms of what you decide to record in REMA[sup]tm.



Preferences


System Preferences· In this Window you will find default settings for things like your fiscal year, your assumed annual property appreciation percentage, etc.
· These settings will become your defaults used by REMA[sup]tm[/sup] each time you create a new property.
· REMAtm[/sup] comes with these all pre-set so you can use the program as it is, but you will want to make changes for you own unique preferences before you enter your first property.
Key Reminder Dates· In this Tab you will see some advance warning periods (days, weeks, months).
· pan>These are how far in advance you want to be reminded about something that is upcoming - for items like mortgage renewals, lease renewals, insurance renewals, and the various unique reminders that you set in REMA[sup]tm, etc.

Data Tables

Are located in the Maintain Tables menu button
· This is how REMA[sup]tm[/sup] records various User and System entered data
· These Tables are item descriptions that you will select from when entering a new property in REMAtm[/sup]- things like lists of Cities & Provinces or States that you may buy properties in, or descriptions of Property Types, Maintenance Operations, your Vendors (Suppliers), Revenue and Expense item descriptions, etc, etc.
· This means you don`t have to type this information in every time it is required. You will simply choose which one to use from a drop-down menu within the data field you are in at the time.
· We have pre-loaded for you a comprehensive set of Tables to get you started.
· You can delete, change or add new items to all of these Tables as you use REMAt;line-height:100%">[sup]tm[/sup]. It is probably best to first review our Sample User database first so you are familiar with how things work together before you customize your Tables.· Nearly all Table entries can be made from `New` buttons located in the various screens through REMA, so you don`t have to exit the screen you are in to edit or make new Table entries.

Table Listings


Are lists of the above Tables. Click on this button to view any of them
· Table Listings can be output to Screen, printer or pdf (you can then choose to email this Report from within the pdf application).
Portfolio Reports
· You can create from a growing list of Reports on your Properties, by selecting from the following categories1. Partners/Investors2. Income Type (a User defined category)3. Property Group (a User defined category)4. City5. Property Type6. Building Stylespan style="font-family:Tahoma">7. Lender8. Date or Date Range.· You can run Reports by individual Property or by Properties grouped via the category choices as described above.· Portfolio Reports can be output to Screen, printer or pdf (you can then choose to email this Report from within the pdf application).Reminder ReportsThese are the reminders that will make sure you don`t forget a thing.
· They are grouped into Reminder Categories
· In Preferences you can set whether you want to have each Category of Reminders appear whenever you launch REMA[sup]tm.
· You will first open the Reminder Maintenance Screen. From here you can Edit the Reminder or mark it as Complete.
· Reminder Reports can be output to screen, printer or pdf (you can then choose to email this Report from within the pdf application). You will do this from the Reminder Maintenance Screen when you open it manually and when they appear automatically when you launch REMAtm[/sup]an style="font-family:Tahoma">.Other Reports· Yearly Purchase Report- A listing of Properties, Titles & Suites purchased, by year and total.· G & A Report- Your G & A Report
· REIN 17-3 Report- Won`t it be nice to have this Report generated automatically, and emailed with a couple of clicks of your mouse!
· All these Reports can be output to Screen, printer or pdf (you can then choose to email this Report from within the pdf application).


G & A

This stands for General & Administrative (aka `Overhead`)
· If you want to you can record all your non-property income and expenses. This will allow you to integrate your Portfolio Cash Flow Reports with your G&A so that you have a complete picture of your overall projected cashflow.
· You can also enter your Bank Balances for the bank accounts that you track in REMA[sup]tm[/sup], which will make your monthly cash flow projections even more accurate.· You can do this from the `Bank Balance data entry` Table.
Analyzer
y:Symbol">· Here you will find the complete REIN Property Analyzer[sup]tm, including the Goldmine Scorecardtm,[/sup] and more.· The analyzed properties are stored in categories - choose the category and click `Search`. Or click on New Property and create an analysis of a new Property.· Current· Bought· Both Current & Bought· Archived
· Most of your entries are made from drop-down menu choices. It should take less than 30 minutes to complete a property analysis (perhaps longer for multi-family properties).
· You can check on how the potential purchase will impact your Cashflow.
· Analyzer Reports are complete, and ready to show to potential JV Partners. Reports include the latest 5 year projections, both with static appreciation assumptions as well as variable appreciation assumptions!
· You can Archive properties for later review, as sometimes the same property comes up for sale again.
· If you make an offer and it is accepted, just click on the `My Offer to Purchase has been Accepted` button, and the Analyzed Property will automatically be transferred to your Portfolio!
b>

Select a Property


This is where you will both enter a new Property or view existing Properties.
· Choose any existing Property · This will open the Property Data Screen, containing direct access via Buttons to the various individual Property Reports. · These are the same Reports you can access via the Portfolio Reports Button.
· You will also see a selection of Tabs that will each open a Screen containing a category of data about that Property. When you enter a new Property you will start at the left-most Tab and then work your way across to the right.· Above each Tab you will see either an `X` or a check-mark. The check-mark indicates that the all the information that the User wants to enter in it has already been entered. The X indicates there is still some information to enter in that Tab.· Each Tab starts out marked with an X until the User checks a box to indicate the Tab`s info is complete and the X then becomes a check-mark.
· A detailed review of each of these Screens is contained in the Modules Section of this User Guide. In summary, the Tabs are:· Property Details· Financing · Acquisition -/fonto-->· Ownership · Insurance · Revenue · Tenancy · Expenses · Future Value · Property Reminders · General Info · Goods On Site · Maintenance· Related Documents Now you should have a basic understanding of how REMA[sup]tm[/sup] is constructed, and should be ready to now take an in-depth tour of the Sample User`s database.And then you will be ready to set up your own Preferences and enter your Properties into your own database `My Portfolio`.



Entering your own data in My Portfolio


· We suggest that you enter your own data in the following sequence:


a. Preferences


i. Most of what you will need comes pre-loaded


b. Tables


i. Most of what you will need comes pre-loaded, but you will need to set up your Vendors, Bank Accounts, G & A items, Revenue and Expense codes and other unique Records. So go through them all to ensure you get what you want.


ii. Remember that if you miss one and discover that when you are in the middle of doing something else you can almost always create the new Record from wherever you are in REMA[sup]tm.


c. Enter your existing Properties


i. Remember you can enter historical financial data to create a completely accurate database for referencing in your Reports.


d. Enter any Properties you wish to Analyze in the Property Analyzer and run the Reports so you can make your purchasing decisions.


e. Transfer an Analyzed Property to your Portfolio and then enter the remaining data to the level of information you prefer to record.
f. Run some Reports as you like to see what REMAtm[/sup] tells you about your Portfolio.