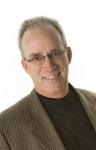 Frequent Forum Member
REIN Member
Those who take action should be rewarded, and so to thak those of you who have sent us feedback of any sort, by email or in the myreinspce forums, we have been holding a monthly draw at every REIN meeting across the country since September.
And the winners of their
first year of REMA FREE
are
Les Nip
Jason Labreque
Michelle Thorn
Mike Chirkoff (Aussiecan)
Sandra Chiu
Erin Hood
Brian Suliman
Rob & Amanda van der Gulik
Barb Horvat
Terry Kruse
Cindy Wenner
Rhesa Fowlis
Boris Mironov
Niran Kulathungam
Ryan Kyle
Please keep the feedback and questions and suggestions coming! They are making REMA a better tool for us all.
Best Regards,
Garth & Brian