Canadian purchasing apartment buildings in Texas
REIN Member
Madeleine (Ficaccio) Gergen is Canadian and has been a member of REIN since 2002. She is a Diamond member and is respected in the real estate industry by her peers and colleagues. Madeleine has achieved several awards such as her Gold Multifamily Award, Top Player Award, Top Ten Investors Alberta South (3 years in a row) and Renovator of the Year. Her greatest honors were winning The US Investor of the Year Award (December 2014) and the Multifamily of the Year Award (June 2018).

Madeleine has succeeded in multiple sectors within the real estate industry over the last 20 years. She and her American husband/business partner Patrick Gergen are currently focused on takeovers of B and C class multifamily assets in Texas. They have a proven track record of restructuring and rebranding real estate projects with financial acumen, persistence, attention to detail, and social conscience.
Since 2011, they have provided strong investor returns in the Dallas market for Canadian investors and have extensive experience in the multifamily space.
Their company, AmeriCan Multifamily Alliance Group has a distinct competitive advantage due to self-management and their mission to make a positive social and environmental impact within their communities. These impact programs also reduce expenses and boost investor returns.
Social Impact Video (please cut and paste into your browser or watch from our website):
They are headquartered in Calgary as well as Dallas and 95% of their past investors are Canadian. Patrick & Madi's American and Canadian backgrounds have proven a huge asset to investors as they have a diverse knowledge base in both countries increasing investor confidence in their ability to choose and manage in strong markets.
After a decade of successful syndications, AmeriCan Multifamily Alliance Group has launched their real estate fund, AMAG Opportunity Fund I. The fund is being seeded with Bella Vista Pointe Apartments (188 units) in Dallas, Texas which the founders have owned for over a decade.
The purchase price is $90,000 / door with a strong "forced" value-add component that has already been tested in the market (STILL LOTS OF ROOM FOR MOVEMENT)!
Two other similar value-add apartment communities in Dallas will be purchased over the next year. Therefore, the fund will provide investors with diversification vs. investing in only one property… among many other advantages!
Several large companies have moved or are moving their headquarters and distribution centers into DFW since Dallas has consistently performed as one of the strongest real estate markets in the United States. Among many other reasons, Dallas boasts a lower cost of living than many large centers in the US, continues to have huge population growth, has a very diversified job market, no state income tax, and is extremely landlord friendly. There continues to be a lot of room for movement in this market as pricing remains well below other cities!
The projected returns for the fund are 16-18% IRR and 1.95-2.1x Equity Multiple... DOUBLE YOUR MONEY.
.. The total investment has a projected timeline of 5-years. This investment is for Accredited Investors Only and has a minimum investment of One Hundred Thousand Dollars ($100,000) US. We have a Canada/US accountant who will take care of anything needed to invest in the US to simplify the process. We have several past investors who are now investing in this new opportunity and are happy to get on a call with new investors to tell them about their experience with working with AmeriCan and the returns they have achieved.... you may know them as some are REIN members. Some of our past investors are now retiring due to their investments with us!
Testimonial Video (please cut and paste into your browser or watch from our website):
https://www.dropbox.com/s/83ssyk8y6pwubog/AmeriCan May 19.mp4?dl=0
Please check us out on our website:
www.multifamilyalliance.com
I'd love to schedule a call! Contact me via phone, text, or email so I can answer any questions you might have. I can also send you our presentation deck for more information.
We look forward to working together in the future!
Email:
Madeleine@multifamilyalliance.com
Cell: 403.471.4337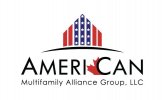 Last edited: